Tuesday, September 16, 2008
More signs.
Toilet break?


Copycat not allowed, i think?




No Squeezeeeeing allowed.







Don't know whats this.


sign out : 2312 hrs
Posted by

goodbyedays
at 8:12 AM
No comments:

Monday, September 15, 2008
This pictures all not by me, but it is rather interesting to see after a boring day online.
This is Part 1.
No Pee-ing.


What does it sound like? hmmm f**k H*m




Lost a pet?a turtle.how fast can it go?
check under your leather sofa.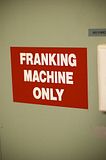 cattle and horses?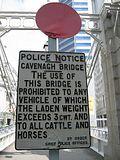 more coming.
sign out : 2155 hrs
Posted by

goodbyedays
at 6:52 AM
No comments:

Sunday, September 14, 2008
Posted by

goodbyedays
at 5:07 AM
No comments: